Activity =OSCAR Obernai (France) 2014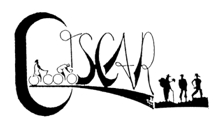 From 12/09/2014 till 16/09/2014

OSCAR
in Obernai (France)

(walking and cycling)
Organizer = JELPFT Strasbourg-Alsace
Deadline
Deposit payment.
Balance payment.
Hébergement en chambre double, sanitaires dans les chambres
Quatre jours en pension complète, boissons incluses (cafés non compris).

JEPTT Strasbourg Alsace CCP Strasbourg 234 32 E

IBAN N° FR60 2004 1010 1500 2343 2E03 682
BIC : PSSTFRPPSTR


Payment by transfer to the specified bank account is prefered. You can make this transfer even if your currency is not the euro. Please use the account PayPal of Eurojumelages onIy when you have great difficulty making the payment. In this case you will have to increase the amount to be paid by 4.5% compared to the initial amount. After your registration go to the menu 'Payments', on top of this screen or click on the folIowing icon


En cas de désistement nous retiendrons :
Plus de 75 jours avant la date d'arrivée = 10 % -
Moins de 75 jours et plus de 30 jours avant la date d'arrivée = 30 % -
Moins de 30 jours avant la date d'arrivée = 60 % -
en cas de non-présentation à la date d'arrivée aucun remboursement sera effectué quel que soit le motif.
L'annulation de séjour, les bagages et effets personnels, les frais d'interruption de séjour le remboursement des frais médicaux et l'assistance rapatriement.
Paul PANTZER
7a, rue des Primevères
67870 GRIESHEIM près Molsheim

TEL/FAX : 03 88 49 34 83
PORT : 06 71 69 64 78

E-MAIL : paulpantzer@aol.com


Un programme varié est proposé aux cyclotouristes et aux randonneurs, comme il est de tradition pendant les rencontres d'Oscar.
Pour les cyclistes et marcheurs nous avons étudié des circuits sans grandes difficultés pour les groupes 2.

ACCES : Autoroute A 35 à 30 km au sud de Strasbourg.

Vélo Groupe 1 environ 100 kms par jour (routes goudronnées).
Vélo Groupe 2 environ 70 kms par jour (routes goudronnées).