Activity =Cooking duck Massif Central 2014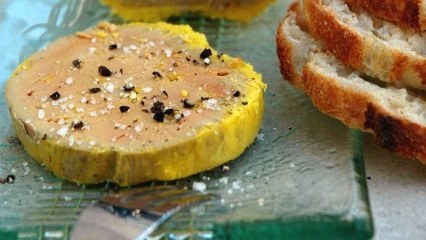 From 05/10/2014 till 12/10/2014

Cooking duck
in Massif Central

(cooking lessons)
Organizer = JELPFT Nantes
Double room
500 €
70 €
430 €
Deadline
Deposit payment.
Balance payment.
During registration.
Before 02/11/2014
L'hébergement sera effectué
LE VIEUX SECHOIR
Mme Josiane LAVERGNE
46500 MIERS

Latitude : 44.844550721929565
Longitude : 1.7212486267089843

tél : 05.65.33.68.33
portable : 06.42.52.59.00

http://www.levieuxsechoir.com/



JELPFT Nantes
CCP 3367 46 M Nantes

BIC = PSSTFRPPNTE
IBAN = FR88 2004 1010 1103 3674 6M03 239

Le prix comprend :
· Hébergement en chambres d'hôtes 3 épis NN, petits-déjeuners compris, taxe de séjour incluse, pour 7 nuitées (4 chambres avec toilettes et salle d'eau).
· 6 repas du soir
· 1 repas du soir gastronomique
· 2 repas de midi
· Stage de cuisine du canard gras : 2 canards gras cuisinés par groupe de 2 personnes, 2 après-midi de stage



Payment by transfer to the specified bank account is prefered. You can make this transfer even if your currency is not the euro. Please use the account PayPal of Eurojumelages onIy when you have great difficulty making the payment. In this case you will have to increase the amount to be paid by 4.5% compared to the initial amount. After your registration go to the menu 'Payments', on top of this screen or click on the folIowing icon


A prévoir, pour le stage :
> Des vêtements chauds (foulards, écharpes, gilets...)
> Une glacière, pour ceux qui veulent emporter des produits frais en supplément
> Des vêtements pouvant être salis (tâches de produits, sang...)

Nous fournissons : Un tablier, l'équipement jetable nécessaire (charlotte, manchettes, sur-chaussures...)
Les arrhes ne seront pas remboursées pour une annulation après le 31/03/2014
Arrivée à Miers le dimanche 05 octobre après 16h00 et départ le dimanche 12 octobre 2014 avant 10h00.

Les deux après-midi de stage de cuisine se dérouleront, par groupes de 2 personnes, à la Ferme de Borie. En fin de stage, chaque groupe emportera les conserves qu'il aura cuisinées (6-7kg par canard) . Le déroulement complet du stage de cuisine est consultable sur: http://www.lafermedeborie.com/

Ne sont pas comprises dans le prix les activités suivantes :
Nous proposons que les 5 repas de midi non organisés soient aussi l'occasion de faire la cuisine ensemble et de partager des recettes : chaque jour un groupe de 2 personnes jouera les professeurs de cuisine. Il préparera le repas, une spécialité de son choix, pourquoi pas une spécialité de son pays, avec l'aide des autres personnes.

Les après-midi libres, nous visiterons la région : nombreux sites touristiques à proximité, dont Le Gouffre de Padirac (4km), Rocamadour (11 km), St Cirq Lapopie, Carennac (9km), Loubressac (9km), Autoire (10km) … nous utiliserons pour cela nos véhicules personnels.

A Rocamadour, nous visiterons une ferme qui produit des fromages de chèvre et de la charcuterie. Nous aurons peut-être la possibilité de donner le biberon de lait aux bébés chevreaux : http://www.laboriedimbert.com/

A Loubressac, nous visiterons un élevage de chèvres angora : http://aux2pigeonniers.net/siran/

Les dépenses pour ces 5 repas et les visites touristiques seront partagées entre les participants.