Activity =Hiking in the Moroccan Atlas Marrakech 2016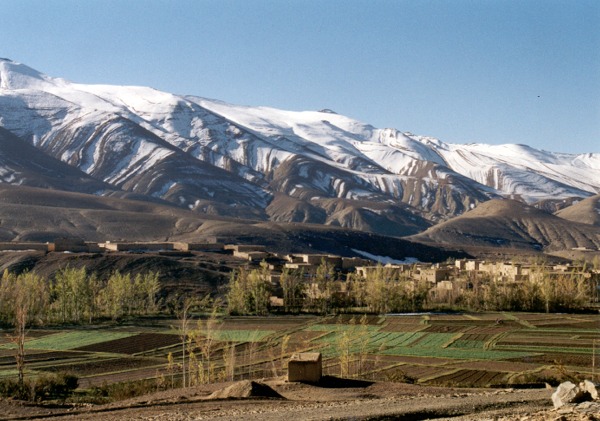 From 21/05/2016 till 28/05/2016

Hiking in the Moroccan Atlas
in Marrakech

(Hiking)
Organizer = Asso Al ousra Al Baridia
Collective accommodation
450 €
100 €
350 €
Deadline
Deposit payment.
Balance payment.
During registration.
Before 28/02/2016
L'hébergement sera en ryad à Marrakech et sous la tente pendant la randonnée.
ASS. AL OUSRA AL BARIDIA
IBAN : MA64 3508 1000 0000 0000 6204 1664
BIC : ABBMMAMC


Payment by transfer to the specified bank account is prefered. You can make this transfer even if your currency is not the euro. Please use the account PayPal of Eurojumelages onIy when you have great difficulty making the payment. In this case you will have to increase the amount to be paid by 4.5% compared to the initial amount. After your registration go to the menu 'Payments', on top of this screen or click on the folIowing icon


Le transport n'est pas compris dans le prix.
Les arrhes ne seront pas remboursées pour une annulation après le 31/12/2016
Jour 1 :
Accueil a l'air port, Transfer a Riad BAHIA au cœur de la médina
.
JOUR 2 :
- Imi Oughlad - Tinzert
La journée prendra 5/6 heures(mini bus & march) et commencera à partir
de Marrakech. Vous voyage de là à Imi Oughlad où vous rencontrerez
votre guide, cuisinier et les mulets. Lorsque vous commencer la
randonnée, vous passerez d'immenses forêts de genévriers, de pins et
de chênes que vous vous dirigez vers Tinzert . Tinzert a une belle vue
sur la vallée Ouirgan . Vous passerez la nuit en gîte d'étape ici.
jour 3 :
Tinzert - Tizien
Après avoir passé la nuit dans le village, votre guide vous emmènera
le long de la vallée Azzaden , avec ses belles gorges et les villages
, afin d'arriver dans les villages Tizian , où vous pourrez séjourner
dans une maison locale . La journée devrait prendre environ 5 /6
heures de march.
Jour 4 :
Tizien - Tizi Taghrhourt – Dkent(valley)
Lorsque vous quittez la vallée Azzaden à travers ses forêts de noyers
, vous vous arrêterez à Tizi Taghrhourt et voir l'incroyable
spectacle de la vallée Azzaden de 1990m . Vous serez alors voyager au
village de Tizgui , où vous pourrez passer la nuit dans une maison
locale . Cette journée devrait prendre environ 7 heures.
jour 5 : :
Dkent - Tizi Taghdalt - Tizi Oussem
Pour se joindre à la vie quotidienne du peuple berbère, votre journée
commencera très tôt le matin. C'est alors que le début de berbère à
travailler la terre, traire les vaches, faire le pain parmi diverses
autres activités qui rendent la vie berbère ce qu'il est. La randonnée
commence par Oussol avant de prendre le sentier qui mène au sommet de
la vallée d Azzaden incroyable. Tizi Oussem est alors votre
destination, vous pouvez utiliser le hammam local ( hammam) et de
rester dans une maison locale . Le jour est peut-être sept heures du
début à la fin
jour 6 :
Tizi Oussem - Tizi Mzzik – Imlil – Marrakech.
Le dernier jour est d'environ 5 h vous rejoindrez le chemin qui vous
mènera jusqu'à la vallée des Aït Mizan via Tizi Mzzik , qui est à
2500m et vous donne la possibilité de voir les villages de Imlil et la
chaîne de l'Atlas . La dernière étape du voyage sera alors de répondre
à votre pilote et de retourner à Marrakech.
Jour 7 : jour libre a Marrakech pour relaxe, la visite de souks, des
monuments historiques… le soirée pour la célébration de diner
Jour 8 :
Transfer de RIAD BAHIA a l'air port.
Inclus

Un guide parlant anglais et français
Cuisinier
Muletiers et mules pour bagages
Pension complète sur randonnée + café et thé
Transferts au sol par minibus / taxi
L'accommodation : 3 nuits à Marrakech RIAD BAHIA ,4 nuits dans
les gites dans les villages berbères pendent la randonnée.
Diner de 1, 6, 7eme jour a Marrakech
Petit déjeuner de 7 , 8 jours
Non inclus
:
Assurance voyage.
Les boissons gazeuses alcoolisées /
les items /choses personnelles
Remarques supplémentaires
:
Que devez-vous apporter
?
Vêtements et équipements
Bottes et des chaussettes de marche de bonnes qualité sac de couchage
Chaussures confortables / pantoufles /babouches pour les gites bâton de marche
pantalon de trekking
sac à dos
Étanches sur-pantalon de pluie / Pantalon léger
Lampe frontale / projecteur
sous-vêtements
caleçon
T-shirts
la gourde
Veste polaire ou pull chaud
Canif (utile)
Coupe-vent léger / veste imperméable
Chapeau (chapeau de soleil à larges bords)
lunettes de soleil, appareil photo (batteries supplémentaires)
Autre
Les objets personnels (par exemple une serviette, crème solaire,
lingettes, papier hygiénique, savon antibactérien)
Petit Trousse de premiers soins, y compris insectifuge, plâtres, médicaments
Petit sac à ordures pour mener à bien ce que vous portez dans Collations Trial
Zip-Up sacs pour appareil photo
randonnée dans les villages berberes: