Activity =Au pays des moulins et des tulipes Amsterdam et ses environs 2012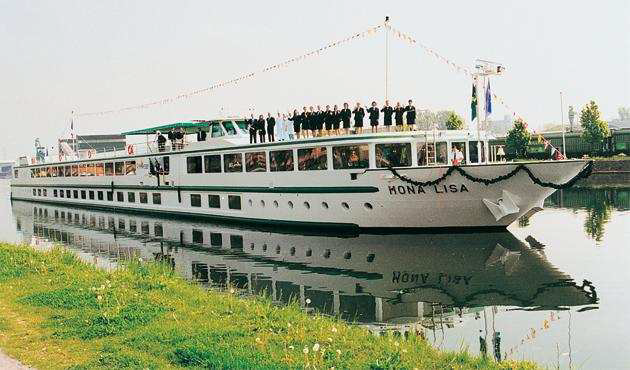 From 18/04/2012 till 22/04/2012

Au pays des moulins et des tulipes
in Amsterdam et ses environs

(meeting)
Organizer = UNJPFT
Deadline
Deposit payment.
Balance payment.
Wait for confirmation before buying plane or train tickets.
Union Nationale des Jumelages LPFT

Iban : FR21 2004 1000 0121 7425 2Y02 049
BIC : PSSTFRPPPAR
Payment by transfer to the specified bank account is prefered. You can make this transfer even if your currency is not the euro. Please use the account PayPal of Eurojumelages onIy when you have great difficulty making the payment. In this case you will have to increase the amount to be paid by 4.5% compared to the initial amount. After your registration go to the menu 'Payments', on top of this screen or click on the folIowing icon


Tarifs (hors voyage pour se rendre à Amsterdam):
Pont standard   620€ / 743€
Pont supérieur   675€ / 798€

L'assurance annulation est comprise.
Au fil de l'eau nous découvrirons Amsterdam, Oude Wetering, Gouda, Rotterdam, Delft.
Notre bateau le Mona-Lisa est une structure contenant 100 passagers, tout à fait adapté à nos rencontres amicales.

1er Jour : Amsterdam
Embarquement entre 17h et 18h(le bateau se trouvera à proximité de la gare 7mn à pied). Présentation de l'équipage
et cocktail de bienvenue. Dîner.
Visite de la vieille ville d'Amsterdam en vedette. Escale de nuit.

2eme Jour : Amsterdam-Oude Wetering
Petit déjeuner buffet à bord. Matinée consacrée à la visite guidée d'Amsterdam. Déjeuner, navigation à travers la ville
pour rejoindre les canaux afin d'effectuer une croisière à travers la Hollande profonde. Temps libre.
Dîner à bord.
Escale de nuit.

3eme Jour :Oude-Wetering-gouda
Petit-déjeuner buffet à bord. Départ en autocar pour la visite du parc floral du Keukenhof (ouvert du 22 Mars au 20 Mai) Découverte des parterres de bulbes au milieu d'arbres centenaires. Déjeuner à bord. Départ en direction de Gouda, situé au confluent de l'Ijssel et du Gouwe dont elle tire son nom. Découverte de Gouda en compagnie de notre animatrice. Dîner.Escale de nuit.

4eme Jour : Gouda-Rotterdam
Petit-déjeuner buffet à bord. Navigation vers Rotterdam. Déjeuner à bord. Départ pour un tour de ville panoramique en
autocar et continuation vers Delft. Retour à bord à Rotterdam.
Dîner et soirée de gala.

5eme jour :Rotterdam-Amsterdam
Petit-déjeuner buffet en croisière. Matinée de navigation. Nous remonterons le Lek jusqu'à la hauteur de l'écluse de Tiel où nous rejoindrons le canal et atteindrons Amsterdam vers 14h. Déjeuner à bord.