Activity =Autour de Copenhague en vélo Copenhague 2013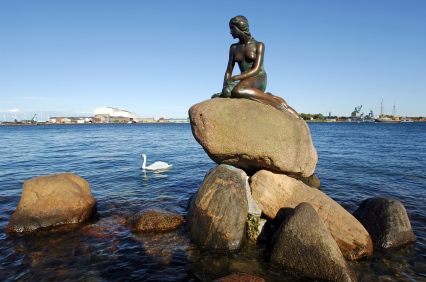 From 11/06/2013 till 15/06/2013

Autour de Copenhague en vélo
in Copenhague

(Vélo)
Organizer = Tele Idræts Klub
Deadline
Deposit payment.
Balance payment.
Ne pas verser l'accompte avant la confirmation de votre inscription.



Tele Idræts Klub (TIK)


Danske Bank, Roedovre Centrum afdeling
DK-2610 Roedovre, Denmark


Payment by transfer to the specified bank account is prefered. You can make this transfer even if your currency is not the euro. Please use the account PayPal of Eurojumelages onIy when you have great difficulty making the payment. In this case you will have to increase the amount to be paid by 4.5% compared to the initial amount. After your registration go to the menu 'Payments', on top of this screen or click on the folIowing icon


Inclus dans le prix: les repas, les draps et serviettes.
Les boissons sont à votre charge
Un bon conseil:
N'oubliez pas votre maillot de bain



Il est possible de louer des vélos au Danhostel
Loisirs : Visitez Copenhague seuls ou avec des amis danois
Si TIK annule l'événement vous récupérez la somme que vous avez payée.
Si vous annulez, vous devrez payer les frais pour lesquels TIK s'est engagé auprès de Danhostel.
Participation is at your own risk and insurance
Tour en vélo le long de la côte de l'île de Seeland, et dans la ville et les banlieues de Copenhague



110613:




13.00 à 15.00 Check-in/Hébergement/Bienvenue




17.00/18.00 / Dîner / Buffet / Temps libre





120613:




07.30 Petit déjeuner




09.00 Tourstart: Suivez la piste d'Amager (50-60 km)




12.00 Pique-nique




14.00 Pause / rafraîchissement




18.00 Dîner / Buffet




19.00 Soirée à Copenhague





130613:




07.30 Petit déjeuner




09.00 Tourstart: Suivez la côte du Seeland (50-60 km)




12.00 Lunchbag




14.00 Pause / rafraîchissement




18.00 Dîner / Buffet




Débriefing dans le salon de Danhostel





140613:




07.30 Petit déjeuner




09.00 Tourstart: Suivez la piste Westside (50-60 km)




12.00 Lunchbag




14.00 Pause / rafraîchissement




18.00 Dîner / Buffet




temps libre





150613:




07.30 Petit déjeuner




09.00 Départ