Activity =La vieille ville de Cracovie 2012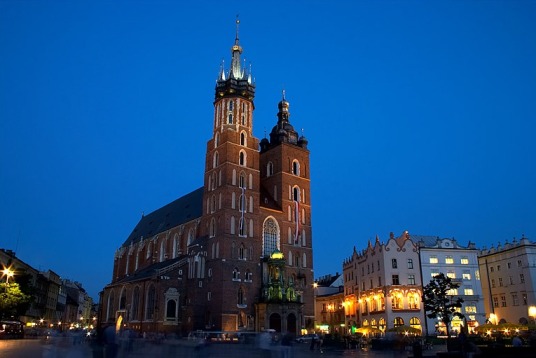 From 21/09/2012 till 27/09/2012

La vieille ville de Cracovie
in

(visite)
Organizer = Jumelages European TP Section Krakow
Deadline
Deposit payment.
Balance payment.
Wait for confirmation before buying plane or train tickets.
Pour les chambres individuelles, se renseigner sur la disponibilité et le prix.
Single room - on demand, extra charge
Eurojumelages Section Kraków
Dorota Teresa Maślanka
IBAN: PL66 1140 2004 0000 3702 7136 3510
BIC: BREXPLPWMBK
Préciser = nom, prénom, "Old Town 2011", nationalité
Payment by transfer to the specified bank account is prefered. You can make this transfer even if your currency is not the euro. Please use the account PayPal of Eurojumelages onIy when you have great difficulty making the payment. In this case you will have to increase the amount to be paid by 4.5% compared to the initial amount. After your registration go to the menu 'Payments', on top of this screen or click on the folIowing icon


Including:
full board accommodation and guided Krakow visiting using public transport, 
the support of a local section members.
According to the wish of the group, a transfer to the airport at a cheap price will be organised.
Sont inclus dans le prix : la pension complète, la visite guidée de Cracovie en utilisant les transports en commun, l'assistance de l'association de Cracovie.
Si le groupe le souhaite, un transport bon marché peut être organisé à partir de l'aéroport.
If you cancel your participation before ?, you will be charged according to the expenses already made by Eurojumelages Krakow. After this date, no refund will be made.
Si vous annulez votre participation avant le ?, vous devrez payer les dépenses déjà engagées par l'association de Cracovie. Après cette date aucun remboursement ne sera possible.
Every participant must be to take his own health insurance as it is personal
Chaque participant prendra son assurance santé individuelle.
Jumelages European TP Section Krakow
30-510 Krakow, ul. Grochowska 2
Poland
Email : marta.marszalek@telekomunikacja.pl
Tel : 0048 501 702 638, en anglais
Planned:
Historic City Centre: Barbakan, Walk by Royal Road, Florian Gate, St. Mary's Church, Town Hall Tower, historic Churches;
Visiting Wawel: Wawel Cathedral, Royal Tombs, Sigismund Bell, Royal Chambers.
Visiting salt mine - Wieliczka
Visiting historic Jewish district - Kazimierz
Krakow surroundings tour - including rafting on Dunajec river
Farwell dinner with section Krakow.
Centre historique de la ville: Barbacane, promenade sur la rue Royale, porte Florian, église Ste Marie, tour de l'hôtel de ville, vieilles églises;
Visite de Wawel: la cathédrale de Wawel, les tombes royales, la cloche Sigismond , le palais royal.
Visite de la mine de sel de Wieliczka
Visite du vieux quartier juif de Casimir
Visite autour de Cracovie, y compris la promenade en barque sur le Dunajec et Auschwitz-Birkenau, Wadowice,
Dîner d'adieu avec les membres de la section de Cracovie.