Activity =Fête des citrons Menton (France) 2018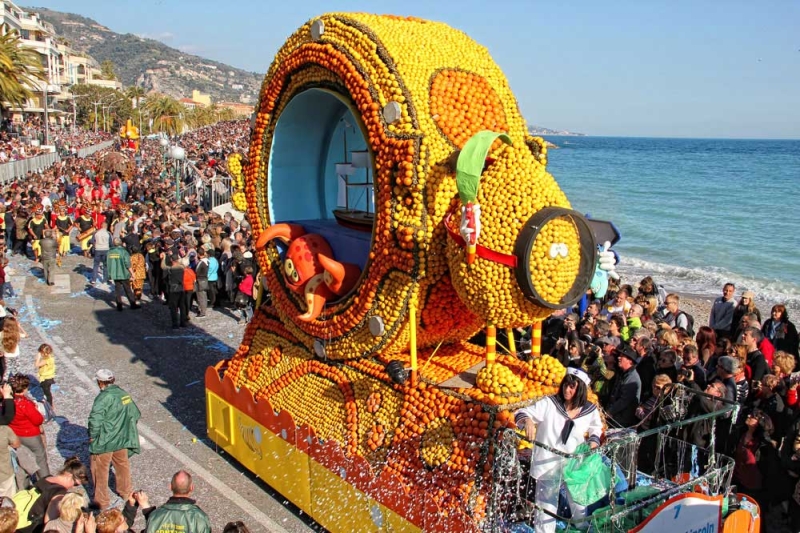 From 16/02/2018 till 21/02/2018

Fête des citrons
in Menton (France)

(visite)
Organizer = Jumelage LPFT 21
Double room
660 €
200 €
460 €
Single room
750 €
200 €
550 €
Deadline
Deposit payment.
Balance payment.
11/09/2017
During registration.
After the confirmation by the organizer.
Vacanciel à Roquebrune sur Argens
Le prix peut diminuer en fonction du nombre de participants
Pensez à prendre une assurance annulation.
Les jumeleurs de Dijon vous proposent de venir avec eux à la fête des citrons à Menton.

Vendredi Arrivée des participants, installation
Samedi : Visite de Monaco, confiserie Florian
Dimanche : Menton, corso des fruits d'Or, visite des jardins Bioves
Lundi : Mimosa dans le massif du Tanneron, Cannes, parfumerie Gallimard à Grasse,
Mardi : Carnaval de Nice, bataille des fleurs en tribune, Défilé aux lumières le soir.
Mercredi : Retour à Dijon

Les déplacements se feront en bus.

L'office de tourisme n'a pas encore le programme officiel, en espérant que les dates des corsos ne changent pas.

Pour les participants qui viennent de loin possibilité, d'arriver la veille et d'être hébergé au CRI (Dijon), de même pour le retour.