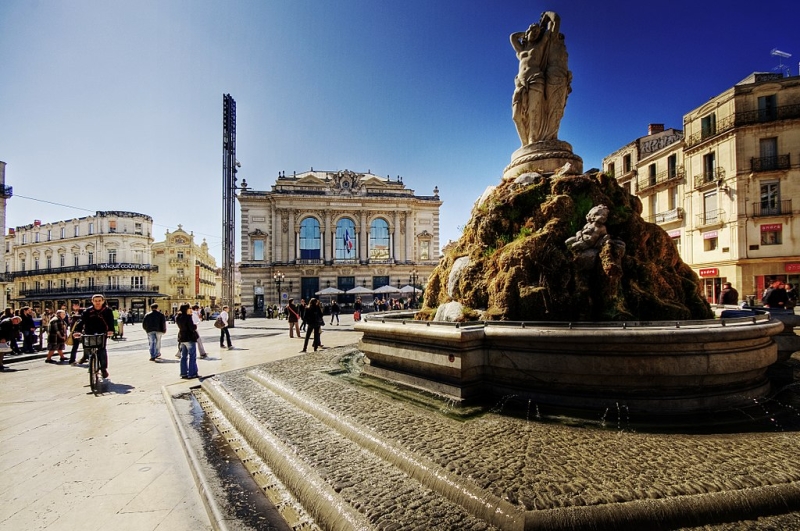 From 18/09/2021 till 25/09/2021

French language course
Language levels = Beginner, Intermediate, Conversation

in Montpellier - France
Deadline
Deposit payment.
Balance payment.
15/08/2021
After the confirmation by the organizer.
Wait for confirmation before buying plane or train tickets.
Hôtel Kyriad Montpellier Antigone
890 avenue Jean Mermoz
34000 MONTPELLIER

http://www.kyriad-montpellier-centre-antigone.fr/
The price includes:
- accommodation in double room, with breakfast
- tourist tax
- French language lessons from Monday to Friday, (9 a.m. - 1 p.m.)
- all bus transport and the various tours and activities
The price does not include:
- Transport from and to the countries of origin of the participants
- parking at the hotel = 40 € per week
- Personal expenses
Account name = JUMELAGES POSTE FR TELECOM
IBAN = FR38 2004 1010 0902 1579 9K03 028
BIC = PSSTFRPPMON
Reference = cours de français 2021
CCP Montpellier 215799K030
You can reach Montpellier by plane (Montpellier Méditerranée) or by train: Montpellier St Roch or Montpellier Sud de France. It is also possible to land in Marseille Provence or Lyon St Exupéry: connection by train to Montpellier.
1- From 30 to 15 days before the arrival date: deposit kept by the hotel
2- Between 14 and 8 days before the arrival date: 75% will be charged
3- Less than 7 days from the date of arrival, the payment will be invoiced at 100%
Saturday, September 18: Arrival of participant. Evening meal in a restaurant next to the hotel
Sunday, September 19: Departure at 8 am for a guided tour of the Millau viaduct, a work of art and technological challenge, fascinating with its clean lines, this cable-stayed bridge collects world records in all areas. We follow the explorers' trail with an exceptional view in the heart of the structure.
Lunch in Millau; local and traditional cuisine from the South Aveyron region.
Continuation to visit the famous Roquefort cellars and possibility to purchase this cheese.
Then visit La Couvertoirade, a fortified Templar city classified among the most beautiful villages in France, and a local specialty meal (aligot).
Return to the hotel in the evening
Monday, September 20: 9 a.m. / 1 p.m. French lessons
1 p.m .: Meal
3 p.m .: visit of Montpellier on foot
Meal in town
Tuesday, September 21: 9 a.m. / 1 p.m. lessons
Meal
Departure by bus for Narbonne, visit of the Abbey of Fontfroide, then visit of the city with local twinners
Meal in a restaurant in the town
Wednesday, September 22: 9 a.m. / 1 p.m. lessons
Meal
Afternoon, departure by bus for a boat trip on the Thau lagoon with comments from a professional and passionate fisherman, then visit the Noilly Prat cellars with tasting. Then aperitif with local specialties in the private area.
Meal of shellfish and sardine in a nearby garden on the edge of the pond
Thursday, September 23: 9 a.m. / 1 p.m. lessons
Meal
Free afternoon
7 p.m.: Festive evening in the Belvédère lounge at Corum Montpellier with graduation ceremony
Friday, September 24: 9 a.m. / 1 p.m. lessons
Meal
Departure by bus for Aigues Mortes, visit of the town and the ramparts and depending on the timing, visit of the Salins or La Grande Motte
Meal and evening at your free disposal
Saturday, September 25: Departure of participants