They tell us
Jumelages Galway Enjoy the Mutli-Section Meeting in Hendaye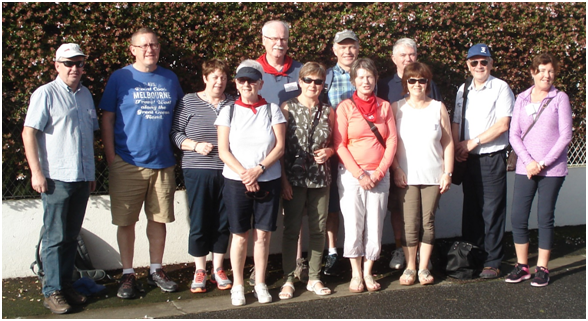 Jumelages Galway Section hosted a Multi-Section Meeting in the South East of Ireland incorporating two cities, Kilkenny and Waterford, from the 8th to 13th September 2019. In all 51 people attended this Multi-Section Meeting comprising of representatives from the Bonn Section, Nord Isere Section, La Rochelle Section, Bielsko-Biala Section and the Galway Section. In addition, we had guest visitors from the Darmstadt Section in Germany in attendance.
Lire la suite...
Grand-Delta 2017

Le jumelage de Clermont Ferrand a organisé le Grand Delta du 13 au 15 octobre dans un cadre agréable sur les bords de l'Allier, dans une ville, Pont-du-Château, proche de la capitale auvergnate.
Retrouvailles à Cordoue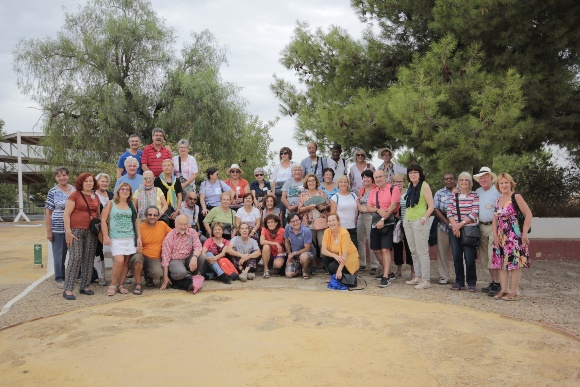 Quel endroit plus judicieux que Cordoue, ville à l'histoire si diversifiée et métissée par de nombreuses cultures, pour rassembler des jumeleurs venus des divers pays partenaires de l'association de Madrid (Bucarest, Paris et Stuttgart).

Lire la suite...


Cours de français à Grenoble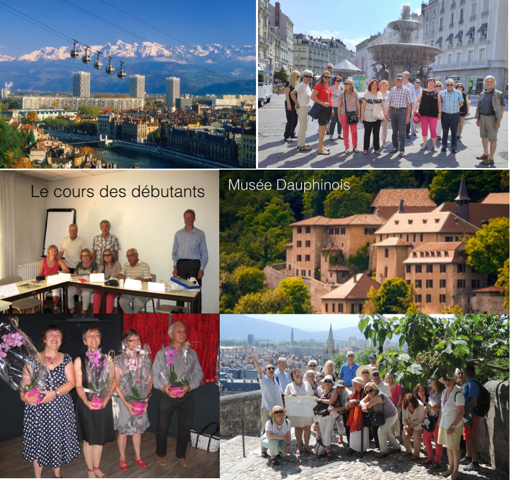 Bienvenue dans la ville des princes du Dauphiné fondée par le peuple des Allobroges aux alentours de 450 av. J.C. sous le nom de Cularo. Nous avons reçu du 18 au 24 juin un groupe de jumeleurs constitué de 12 allemands, 8 espagnols et 3 anglais pour un cours de français sur 3 niveaux: débutant, intermédiaire et conversation. Une grande partie des élèves avait déjà participé à des cours de français avec Eurojumelages, mais parmi les élèves espagnols il y avait de nouveaux venus. Les cours, animations et sorties ont été assurés par 6 jumeleurs de l'association de Grenoble. Pour la diversité des approches linguistiques, nous avons alterné cours et visites de la ville et des musées ainsi qu'une exploration du marché et la confection de plats typiques de la région. Nous avons découvert le Grenoble d'hier et d'aujourd'hui en montant à bord du Petit train touristique ! Les élèves ont été très satisfaits des cours et très heureux d'avoir pu passer beaucoup de temps avec les jumeleurs de Grenoble. Nous avons terminé ce beau séjour par une sortie au cabaret « La Villa » où nous avons échangé de beaux discours amicaux et chargés d'émotion! Nos amis nous ont offert de belles fleurs et de bonnes bouteilles pour nous remercier. Nous avons vraiment créé des liens d'amitié avec certains et nous allons nous revoir à Benidorm. Nous souhaitons autant de bonheur à la ville française choisie pour 2018.