Dear friends of Eurojumelages,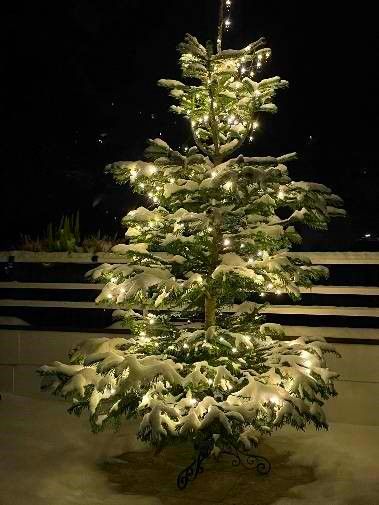 During the Christmas period and the coming of the new year 2023, the longing for security and peace is growing among us.
The year 2022 will, unfortunately, go down in history as a year of crises.
The Russian war of aggression on Ukraine ended the longest period of peace in Europe, a period that lasted for 77 years.
Furthermore, the Corona pandemic with its consequences for health systems is also not over, climate change is far from being overcome and energy shortages and inflation are causing many people great concern and even suffering.
Nevertheless, let us, Eurojumeleurs, also look back at this year with gratitude. We were able to organise more activities than in the previous years which were overshadowed by the pandemic. We were fortunate to experience many beautiful moments together in the Eurojumelages community.
These memorable experiences demonstrate the colourful and diverse offerings of "our" Eurojumelages: Spanish language course in Girona, French language course in Lyon, Friendship Week in Bucharest, meeting in Fintel/Northern Germany, river cruise in the Douro Valley, Boule tournament in Strasbourg, OSCAR in Val Joly/Ardennes, to name just a few events.
I would like to most sincerely thank all the organisers of events, whether at country or section level, for their commitment and work. I would also like to thank the numerous authors who have brought us closer to the traditions and customs of their city/region with interesting reports on the homepage. 
A cordial thank you also goes to our "reporters" who always write detailed reports on Eurojumelages activities.
All the joint activities of the Eurojumelages create solidarity. In Eurojumelages, the feeling of European solidarity has been alive for more than 60 years. Let us strengthen this feeling of solidarity in the new year 2023. 
Our common goal must be to inspire as many people as possible within Europe to embrace the ideals of Eurojumelages: European understanding among nations. 
The war in Ukraine shows us every day how important international understanding and cohesion are. A strong Eurojumelages makes its small but nevertheless important contribution towards this. 
Finally, I would like draw your attention towards the Eurojumelages programme of events for the coming year. May I suggest to you to always keep an eye on the homepage of the Eurojumelages website!
I wish you and your families a Merry Christmas and a happy, healthy and, hopefully, peaceful 2023.
With European Christmas greetings
Peter Backes

Liebe Freunde der Eurojumelages,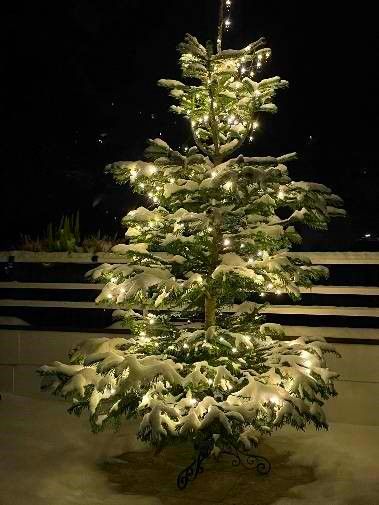 in der Zeit um Weihnachten und mit Blick auf das neue Jahr 2023 wächst bei uns die Sehnsucht nach Sicherheit und Frieden.
Auch das Jahr 2022 wird als Jahr der Krisen in die Geschichte eingehen.
Der russische Angriffskrieg auf die Ukraine beendete nach 77 Jahren die längste Friedenszeit in Europa.
Aber auch die Corona-Pandemie mit ihren Folgen für das Gesundheitssystem ist nicht vorüber, der Klimawandel längst nicht bewältigt und Energieknappheit und Inflation bereiten vielen Menschen große Sorgen.
Lasst uns dennoch auch dankbar auf dieses Jahr zurückblicken, denn wir konnten wieder mehr Aktivitäten entfalten als in den von der Pandemie geprägten Jahren zuvor und viele schöne gemeinsame Momente in der Gemeinschaft der Eurojumelages erleben.
Wir konnten miteinander erleben wie bunt und vielfältig das Angebot "unserer" Eurojumelages ist: Spanischsprachkurs in Girona, Französischsprachkurs in Lyon, Freundschaftswoche in Bukarest, Treffen in Fintel/Norddeutschland, Flusskreuzfahrt im Douro-Tal, Boule-Turnier in Straßburg, OSCAR in Val Joly/Ardennen, um nur einige Veranstaltungen zu nennen.
An dieser Stelle möchte ich allen Organisatorinnen und Organisatoren von Veranstaltungen, ob auf Länder- oder Sektionsebene, ganz herzlich für ihr Engagement danken. Danken möchte ich auch den zahlreichen Autorinnen und Autoren, die uns mit interessanten Berichten auf der Homepage die Traditionen und Bräuche ihrer Stadt/Region nähergebracht haben. Ein herzliches Dankeschön gilt ebenso unseren "Reportern", die stets ausführliche Berichte über Veranstaltungen der Eurojumelages verfassen.
All die gemeinsamen Aktivitäten der Eurojumelages schaffen Verbundenheit.
So wird das europäische Verbundenheitsgefühl in der Eurojumelages seit mehr als 60 Jahren gelebt. Stärken wir dieses Verbundenheitsgefühl im neuen Jahr 2023.
Unser gemeinsames Ziel muss es sein, möglichst viele Menschen innerhalb Europas für die Idee der Eurojumelages – die europäische Völkerverständigung – zu begeistern. Der Ukraine Krieg führt uns täglich vor Augen, wie wichtig Völkerverständigung und Zusammenhalt sind. Eine starke Eurojumelages kann hierzu ihren Beitrag leisten.
Abschließend möchte ich es nicht versäumen, Euch schon jetzt auf das Veranstaltungsprogramm der Eurojumelages für das kommende Jahr hinzuweisen. Mein Tipp: Die Homepage der Eurojumelages immer fest im Blick behalten!
Ich wünsche Euch und Euren Familien ein frohes Weihnachtsfest und ein gutes, gesundes und hoffentlich friedvolles Jahr 2023.
Mit europäischen Weihnachtsgrüßen
Euer Peter Backes

Chers amis d'Eurojumelages,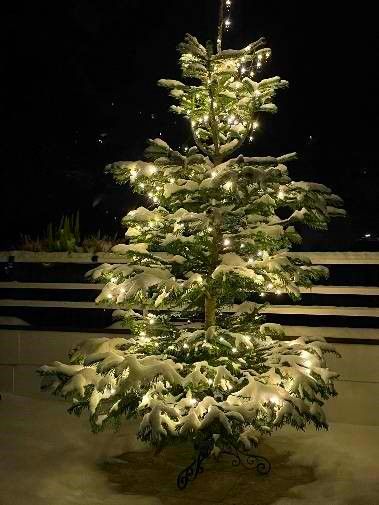 En cette période de Noël et à l'approche de la nouvelle année 2023, nous aspirons de plus en plus à la sécurité et à la paix.
L'année 2022 entrera également dans l'histoire comme une année de crises.
La guerre d'agression russe contre l'Ukraine a mis fin, après 77 ans, à la plus longue période de paix en Europe.
Mais la pandémie de Corona et ses conséquences sur le système de santé ne sont pas non plus terminées, le changement climatique est loin d'être maîtrisé et la pénurie d'énergie et l'inflation préoccupent beaucoup de gens.
Néanmoins, revenons aussi avec gratitude sur cette année, car nous avons pu développer plus d'activités que les années précédentes, marquées par la pandémie, et vivre de nombreux beaux moments ensemble dans la communauté d'Eurojumelages.
Nous avons pu constater ensemble combien l'offre de "nos" Eurojumelages est colorée et variée : cours d'espagnol à Gérone, cours de français à Lyon, semaine d'amitié à Bucarest, rencontre à Fintel/Allemagne du Nord, croisière fluviale dans la vallée du Douro, tournoi de pétanque à Strasbourg, OSCAR au Val Joly/Ardennes, pour ne citer que quelques manifestations.
Je profite de l'occasion pour remercier chaleureusement tous les organisateurs de manifestations, que ce soit au niveau des pays ou des sections, pour leur engagement.Je voudrais également remercier les nombreux auteurs qui nous ont fait découvrir les traditions et les coutumes de leur ville/région en publiant des comptes rendus intéressants sur le site Internet.Nous remercions également nos "reporters", qui rédigent toujours des rapports détaillés sur les rencontres d'Eurojumelages.
Toutes les activités communes d'Eurojumelages créent des liens.
C'est ainsi que le sentiment d'appartenance à l'Europe est vécu depuis plus de 60 ans au sein d'Eurojumelages. Renforçons ce sentiment au cours de cette nouvelle année 2023.
Notre objectif commun doit être d'enthousiasmer le plus grand nombre de personnes possible au sein de l'Europe à l'idée d'Eurojumelages - l'entente européenne entre les peuples. La guerre en Ukraine nous rappelle chaque jour l'importance de l'entente et de la cohésion entre les peuples. Un Eurojumelages fort peut y contribuer.
Pour terminer, je ne voudrais pas manquer de vous faire connaître dès maintenant le programme des manifestations d'Eurojumelages pour l'année prochaine. Mon conseil : gardez toujours un œil sur la page d'accueil d'Eurojumelages !
Je vous souhaite, à vous et à vos familles, un joyeux Noël et une bonne année 2023, en bonne santé et, je l'espère, dans la paix.
Avec mes salutations européennes de Noël,
Bien à vous,
Peter Backes