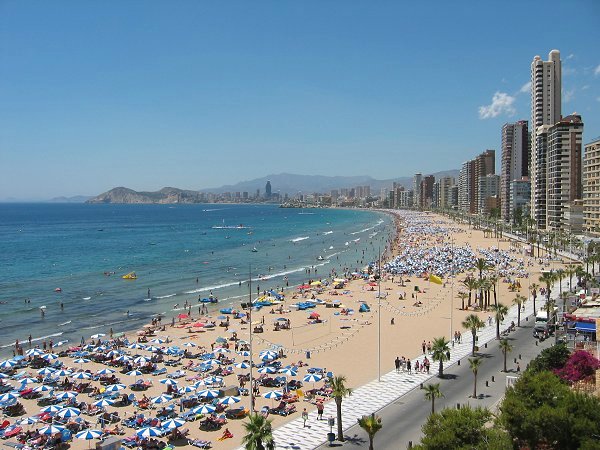 From 08/11/2015 till 14/11/2015

Au soleil de Benidorm

(meeting)
Organizer = Jumelages Valencia - AGMT Valencia
Deadline
Deposit payment.
Balance payment.
15/10/2015
Before 20/10/2015
Palm Beach Hotel
c/ Oslo nº 2
03503 Benidorm, Alicante [ España ]

Tel.: (0034) 96 585 0400

Fax : (0034) 96 586 5380
Caixa Catalunya

Titulaire: ASOC GRUPO DE MAYORES DE TELEFONICA DE VALENCIA
Avda. del Puerto 269, 46011 Valencia (España)

IBAN ES30 2013 1372 42 0200373633
BIC CESCESBBXXX


Payment by transfer to the specified bank account is prefered. You can make this transfer even if your currency is not the euro. Please use the account PayPal of Eurojumelages onIy when you have great difficulty making the payment. In this case you will have to increase the amount to be paid by 4.5% compared to the initial amount. After your registration go to the menu 'Payments', on top of this screen or click on the folIowing icon


Attendre la confirmation de votre inscription avant d'effectuer le paiement.
Attendre la confirmation de la tenue de l'activité avant de prendre les billets d'avion ou de train
Programme :
Conférences sur "Les plus grandes personnes et les nouvelles technologies"
Promenades et randonnées
Excursions facultatives
Jeux de salón, Cours de dance, Tournoi de Sudoku
Representation theátrale, Coro
Dégustation de produits typiques
Remise de prix littéraires
etc...

Le prix inclut activitées et pension complète

Il est possible de passer moins ou plus de 7 jours à Benidorm. Le prix sera proportionnel à la durée.

Vergangene Veranstaltungen