Editorial

Peter at the anniversary celebration 2023 of the Madeira association in Madeira
"Dear friends of Eurojumelages, as President of Eurojumelages, it is important to me to get to know you personally at both regional and national events. Every association has different wishes and needs for our organisation. Personal contact is very important to me so that we can fulfil the wishes and concerns of the individual associations in addition to our major common goal of European international understanding. In this way, suggestions and requests for changes can be discussed together with my board members and incorporated into the work of Eurojumelages. The anniversary celebration with the Madeira section was another such opportunity.
2023: Madeira 11th to 15th October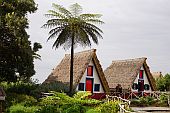 This event was jointly organized by Rui Cabaco and John Saliba. From ten different nations participated: France (10), Germany (14), Italy (1), Malta (3), Poland (2), Portugal (7), Romania (2), Russia (1), Switzerland (2), and United Kingdom (2).
Participants were met at the airport by Paolo from CDCR Madeira and transported to Hotel Vila Gale in Santa Cruz which was directly on the seafront and close to Funchal.