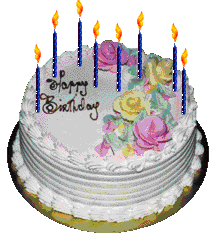 From 06/11/2009 till 10/11/2009

50th twinning anniversary - 9/11/2009
in Cologne and Darmstadt

()

Deadline
Deposit payment.
Balance payment.
Hotel Ibis Köln Centrum
address : Neue Weyerstraße 4
50676 Köln
phone : 0049 221 20960
Friday 6

3:00 pm (after) Arrival at Ibis Koeln Centrum

6:30 pm Meet at the hotel
7:30 pm Dinner in a brewery

Saturday 7

9:00 am Meet at the hotel
10:00 am Guided tour of the ancient city (model of the city, cathedral, etc.) in 6 groups
Lunch at own expense, afternoon free
7:00 pm Meet at the quay of the Rhine River
7:30 pm Ship departure, dinner and dance on board
11:00 pm Return of the ship
Optional : Night of the open museums in Cologne

Sunday 8

10:00 am Meet at the hotel
11:00 am Visit of the chocolat museum Imhoff-Stollwerck
2:00 pm Lunch in a brewery
3:30 pm Walk to the tower KoelnTriangle, panoramic view of Cologne
6:00 pm Dinner in a brewery with musical surprise

Monday 9
11:30 am Distribution of the lunch packages
12:00 am Departure to Darmstadt in 3 busses
2:30 pm Walk on the hill Mathildenhöhe
4:00 pm Meet in front of Deutsche Post AG Hilpertstraße 31, 64295 Darmstadt
4:30 pm Celebration of the 50th anniversary, dinner
11:00 pm Departure to Cologne
Tuesday 10
Departure after breakfast or individual programme
Wednesday 11
11:11 am Beginning of the carnival at Alter Markt
Parking is possible on site (reservation is not possible) and costs 8€ per day.
Vergangene Veranstaltungen