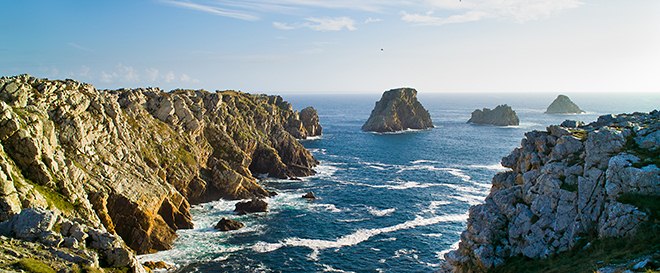 From 23/09/2017 till 30/09/2017

Peninsula of Crozon
in Morgat

(hiking)
Organizer = JELPFT Nantes
Double room
460 €
120 €
340 €
Single room
529 €
145 €
384 €
Deadline
Deposit payment.
Balance payment.
17/09/2017
During registration.
Before 15/08/2017
Hôtel Sainte-Marine
7, rue de l'Atlantique
29160 Crozon-Morgat
http://hotelmorgat.com
Nous serons hébergés en pension complète (des pique-niques pourront être organisés certains jours).
Le petit-déjeuner et le dîner seront pris à l'hôtel Sainte-Marine.
Les draps et serviettes sont fournis. Il n'y aura pas de nettoyage chaque jour de la chambre.
Account name = JELPFT Nantes
IBAN = FR8820041010110336746M03239
BIC = PSSTFRPPNTE
La Banque Postale
JELPFT NANTES
CCP 3367 46 M - NANTES

ATTENTION : les prix sont indicatifs. Les prix définitifs seront affichés avant le 01/08/2017
Payment by transfer to the specified bank account is prefered. You can make this transfer even if your currency is not the euro. Please use the account PayPal of Eurojumelages onIy when you have great difficulty making the payment. In this case you will have to increase the amount to be paid by 4.5% compared to the initial amount. After your registration go to the menu 'Payments', on top of this screen or click on the folIowing icon


En cas d'annulation ou désistement, partiel ou total, une indemnité sera retenue sur le montant total du séjour suivant les conditions ci-dessous :
- plus de 45 jours avant l'arrivée 10 %
- de 44 jours à 21 jours avant l'arrivée. 30 %
- de 20 jours à 8 jours avant l'arrivée... 50 %
- de 7 jours à 48 heures avant l'arrivée.. 75 %
- moins de 48 heures avant l'arrivée 90 %
- non présentation 100 %
Des randonnées sont prévues chaque jour.
Le détail n'en sera pas donné avant. En effet nous nous adapterons
- en fonction de la météo
- en fonction de la forme des randonneurs
Le déjeuner sera fonction de la randonnée et de la météo : crêperie, ou pique-nique.
Sauf pour la randonnée dite "du menhir", des véhicules seront nécessaires : nous nous organiserons sur place, quelques fois pour placer des voitures en fin de parcours.
Si certains randonneurs souhaitent ne faire qu'une-demi randonnée, nous nous organiserons en fonction.

Une matinée permettra de visiter en bateau la rade de Brest.
Vergangene Veranstaltungen