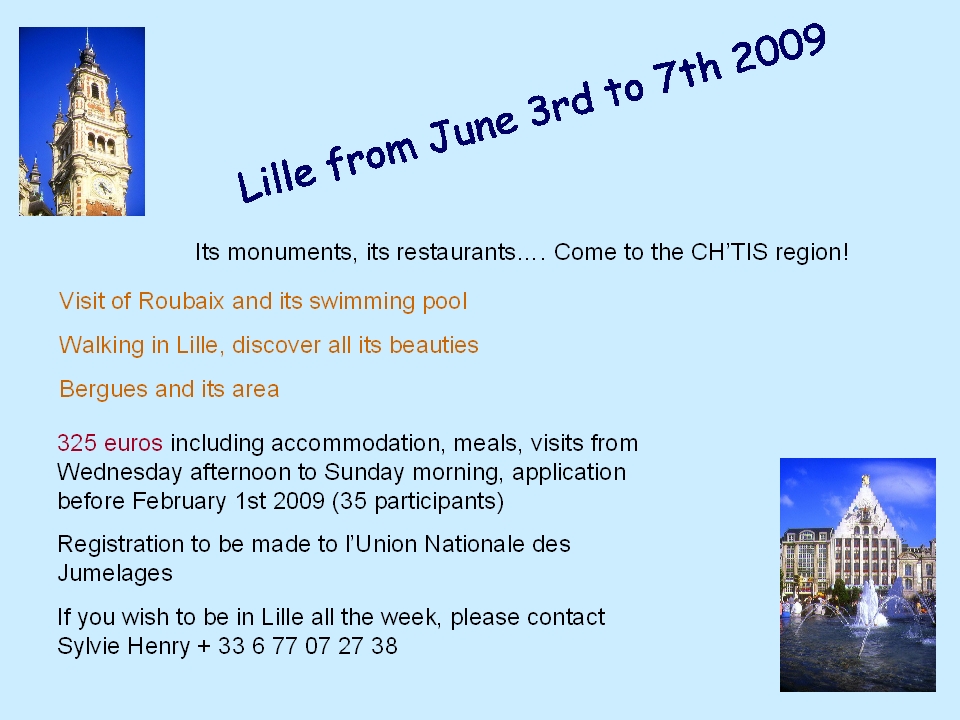 From 03/06/2009 till 07/06/2009

Visit of city of Lille

(visit)
Organizer = UNJPFT
Deadline
Deposit payment.
Balance payment.
Hotel 1ère Classe
pl. Reignaux
Lille
Union Nationale des Jumelages

Iban : FR21 2004 1000 0121 7425 2Y02 049
BIC : PSSTFRPPPAR
In case of cancellation more than 2 months before the beginning of this event, you will be charged of 30% of the total amount due. If your cancellation occurs in less than 2 months before this event, this amount will be increased  according to the expenses already made by UNJPFT for your participation.
Sylvie Henry
+ 33 6 77 07 27 38
Vergangene Veranstaltungen