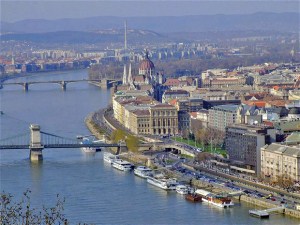 From 10/09/2011 till 17/09/2011

One week in Budapest
in Hungary

(Visit)
Organizer = UNJPFT
Deadline
Deposit payment.
Balance payment.
Union Nationale des Jumelages LPFT

Iban : FR21 2004 1000 0121 7425 2Y02 049
BIC : PSSTFRPPPAR
Full
Including: fullboard accommodation and guided visits, the excursions, the cruise and the folk evening, the bus transportation during the week, the support of a local guide for 5 days.
According to the wish of the group, a transfer to the airport at a cheap price will be organised.
If you cancel your participation before 01/08/2011, you will be charged according to the expenses already made by UNJPFT. After this date, no refund will be made.
The civil liability insurance of the Union Nationale des Jumelages covers every participant but everyone has to take its own health insurance as it is personal.
What you will see during this week:
The historical district of Buda with its palace. St Mathias' Church and the fishermen's bastion.
The parliament, the Opera house, the fine arts Museum, the postal Museum, the Royal Castle Grassalkovich which used to be Sissi's summer residence, and so on...
We will make two excursions out of Budapest and go to the mouth of the Danube and to the Puszla, a wide Hungarian plain in Lajosmizse. We also forecast a break in the Baths.
For your pleasure, one dinner will be served during a cruise on the Danube.
A programme with all details will be sent to the participants one month before departure.
People organise the trip to Budapest on their own. We can call you at the airport, on request.
One free day will give the opportunity to meet our Hungarian twinning friends.
Vergangene Veranstaltungen