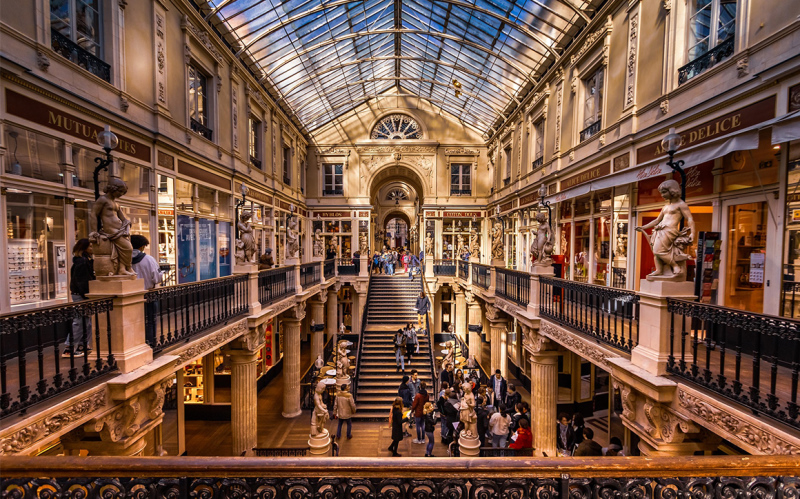 From 25/06/2023 till 02/07/2023

French language course
Language levels = Beginner, Conversation

in Nantes - Frankreich
Lessons included
Double room (with a queen size bed)
850 €
350 €
500 €
Single room (with a queen size bed)
1130 €
350 €
780 €
Without course
Double room (with a queen size bed)
770 €
270 €
420 €
Single room (with a queen size bed)
1050 €
270 €
700 €
Deadline
Deposit payment.
Balance payment.
21/05/2023
Before 15/04/2023
Before 31/05/2023
This activity is accessible to people who are not members of a twinning association, for a supplement of 0,00 €
Appart'City Nantes Viarme
3 rue Fredureau
44000 Nantes
such. +33 2 40 47 57 47
Nearest tram stop:= Viarme-Talensac, line 1
Parking zone = paid (yellow)
It offer rooms with queen beds (no rooms with double beds)
Beds are 140 or 160 cm wide. If you need the wider version, please specify in the comments.
Access to the hotel:
- by car: in the red and yellow zones, parking is free on Sundays, paying on other days
- from the SNCF station North exit. Take the tramway: line 1 dir. F. Mitterrand / Jamet, Commerce stop, then line 3 towards Marcel Paul, Talensac-Viarme
- from the airport, every 20 minutes, a shuttle leaves for the inner city. Payment of 9€
on board the shuttle: by credit card only, or
at the ATM in the airport, or
in advance: https://boutique.tan.fr/ticket-navette-aeroport-c2x32975565..
The journey to the Hôtel Dieu stop takes around 28 minutes. Then take tram line 3 towards Marcel Paul to the Talensac-Viarme.
Nota : in Nantes, urban transport (tramway and bus) is free on Saturdays and Sundays.
The plan is available here: www.tan.fr/fr/plan

The price includes :
- accommodation, with breakfast
- meals as described in the program,
- French language lessons every day, Monday to Friday,
- all transport and the different visits and activities mentioned in the program

The price does not include :
- Transport from and to the countries of origin of the participants
- drinks during meals
Account name = JELPFT Nantes
IBAN = FR88 2004 1010 1103 3674 6M03 239
BIC = PSSTFRPPNTE
Reference = cours de français 2023
People wishing to participate in the week but not wishing to attend the language course are accepted.
Reimbursements will be made after deduction of costs incurred by the organizers.
During the week, visits to Nantes will include: castle, cathedral, old centre, île Feydeau, place du Commerce, place Royale, passage Pommeraye, place Graslin, la Cigale, cours Cambronne, les Machines de l'Ile and the elephant, Butte Sainte-Anne, Trentemoult, the Talensac market.
Sunday, 25th June: Arrival of participants according to their mode of transport.
Dinner ..
Monday, 26th June: 9 a.m. to 12:30 p.m. French lessons: they will be organized at the Manufacture des Tabacs
lunch
Nantes visit
dinner
Tuesday, 27th June: 9 a.m. / 12:30 p.m.
lunch
cruise on the Erdre
dinner
Wednesday, 28th June: 9 a.m. / 12:30 p.m.
lunch
Nantes visit
dinner
Thursday, 29th June:
Nantes visit
lunch
2 p.m. / 5.30 p.m. lessons
dinner
Friday, 30th June: 9 a.m. / 12:30 p.m.
lunch.
Free afternoon.
7 p.m.: Festive evening ... with graduation ceremony.
Saturday 1st July: day trip = departure from Nantes by coach to Kerhinet, Guérande (lunch), Le Croisic, La Baule, Pornichet
Sunday 2nd July: Departure of the participants according to their means of transport.
https://www.architecturaldigest.com/story/nantes-stunning-french-art-destination-never-visited
Note: lessons will be given at
La Manu
10 bis bd de Stalingrad
Nantes
floor 1 - "commission 1 ou 2" and/or "Réunion B" rooms
Tram line 1 - Manufacture stop