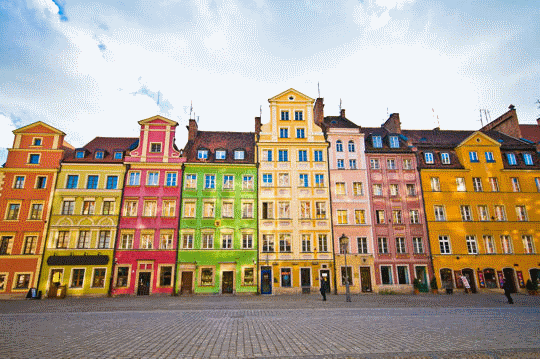 From 28/06/2021 till 02/07/2021

OSCAR
in Wroclaw

(cycling and walking and "recreation")
Organizer = Sekcja Eurojumelages Poczta Polska w Gorzowie Wlkp.
Double room
285 €
100 €
185 €
Single room
345 €
100 €
245 €
Deadline
Deposit payment.
Balance payment.
31/05/2021
Before 31/01/2021
Before 31/05/2021
Hotel PIAST
Piłsudskiego 98
50-017 Wrocław
piastwroclaw.pl
The hotel is located opposite the train station.

Parking for cars: 350m from Hotel Piast
Zaułek Wolski 1
50-023 Wrocław

Parking for bikes: it is located near the train station and 350m from Hotel Piast
Polonia Hotel
Piłsudskiego 66
50-020 Wrocław
Option 1
BIKE group 1 = 100km approximately
BIKE group 2 = about 2x30km
HIKING group 1 = 20km
HIKING group 2 = about 2x7km
No bike or hike: stay freely in the spirit of OSCAR
Option 2
On vous proposera, lors de l'inscription, de préciser la taille du t-shirt souhaité.
Account name = Stowarzyszenie EuroJumelages
IBAN = PL98 1140 2004 0000 3912 0968 3121
BIC = BREXPLPWMBK
If you cancel your participation until 31th May 2021 you will get back your money.
After that date reimboursement is not possible any more.
Lundi
jusqu'à 19h
arrivée des participants
20h
dîner
20h45

Cérémonie d'ouverture d'ASCAR

(diffusion en direct sur internet)

Mardi
7h à 8h
petit-déjeuner
9h
départ poure la visite de Wroclav
déjeuner en ville

visite de Wroclaw

17h
dîner
visite nocturne de Wroclaw
Mercredi
7h à 8h
petit-déjeuner
9h
départ vers Ślęża (Zobtenberg) pour les activités OSCAR (randos et vélo)
déjeuner au sommet de la montagne
17h
dîner
Jeudi
7h à 8h
petit-déjeuner
9h
départ vers le nord de Wroclaw pour les activités OSCAR (randos et vélo)
rafraichissements pendant la journée
18h
dîner
19h
compte-rendu de la journée, retransmis en direct sur internet
temps libre
vendredi
7h à 10h
petit-déjeuner
départ des participants
Le programme pourra subir des modifications.