They tell us
Grand-Delta 2017

Le jumelage de Clermont Ferrand a organisé le Grand Delta du 13 au 15 octobre dans un cadre agréable sur les bords de l'Allier, dans une ville, Pont-du-Château, proche de la capitale auvergnate.
Retrouvailles à Cordoue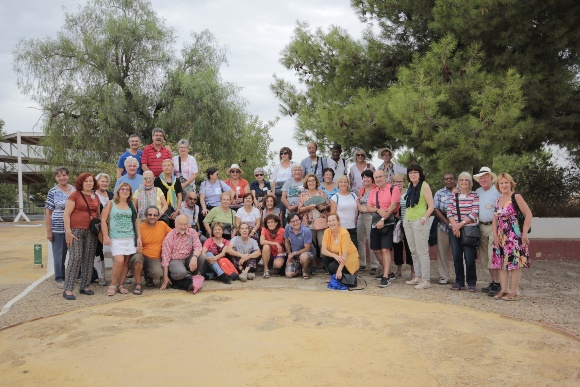 Quel endroit plus judicieux que Cordoue, ville à l'histoire si diversifiée et métissée par de nombreuses cultures, pour rassembler des jumeleurs venus des divers pays partenaires de l'association de Madrid (Bucarest, Paris et Stuttgart).

Lire la suite...


Cours de français à Grenoble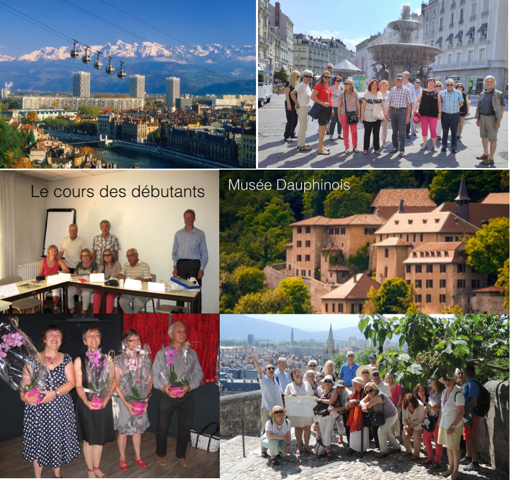 Bienvenue dans la ville des princes du Dauphiné fondée par le peuple des Allobroges aux alentours de 450 av. J.C. sous le nom de Cularo. Nous avons reçu du 18 au 24 juin un groupe de jumeleurs constitué de 12 allemands, 8 espagnols et 3 anglais pour un cours de français sur 3 niveaux: débutant, intermédiaire et conversation. Une grande partie des élèves avait déjà participé à des cours de français avec Eurojumelages, mais parmi les élèves espagnols il y avait de nouveaux venus. Les cours, animations et sorties ont été assurés par 6 jumeleurs de l'association de Grenoble. Pour la diversité des approches linguistiques, nous avons alterné cours et visites de la ville et des musées ainsi qu'une exploration du marché et la confection de plats typiques de la région. Nous avons découvert le Grenoble d'hier et d'aujourd'hui en montant à bord du Petit train touristique ! Les élèves ont été très satisfaits des cours et très heureux d'avoir pu passer beaucoup de temps avec les jumeleurs de Grenoble. Nous avons terminé ce beau séjour par une sortie au cabaret « La Villa » où nous avons échangé de beaux discours amicaux et chargés d'émotion! Nos amis nous ont offert de belles fleurs et de bonnes bouteilles pour nous remercier. Nous avons vraiment créé des liens d'amitié avec certains et nous allons nous revoir à Benidorm. Nous souhaitons autant de bonheur à la ville française choisie pour 2018.


EUROJUMELAGES is a European non-profit association, which brings together federations, twinning associations, associations that can make a dynamic contribution and comprises postal or telecommunications companies, their employees (as long as there is no federation or association in the country concerned), or any other entity having a relationship with the postal or telecommunications sectors, from the various countries of Europe, including the Russian Federation, Belarus, Moldova, Ukraine and Switzerland

The head office is located in France. The total number of members currently stands at 11,000 and these come from 12 European countries.

The aims and objectives of EUROJUMELAGES are :
- to promote the realisation of the fundamental purpose of twinning associations, namely, by twinning between European countries, between cities, between administrative districts or between services, to bring people and their families closer together on the human level;
- to maintain and consolidate the twinning spirit of encouraging and supporting friendly understanding and understanding among peoples within the framework of common professions;
- to promote professional exchanges and disseminate information on new technologies related to the postal or telecommunications sectors;
- to make every effort to promote social, intellectual, philanthropic, literary and artistic relations by promoting and enabling exchanges between young people, staff, in service or in retirement, through family meetings and joint meetings, by linguistic activities and all other actions to bring people closer together.


---


Was ist EUROJUMELAGES?

Eurojumelages ist eine europäische Vereinigung ohne Erwerbszweck. Sie umfasst nationale Verbände, die in Jumelages-Sektionen gegliedert sind und Vereinigungen innerhalb eines Post- oder Telekommunikationsunternehmens, die sich aktiv beteiligen können, direkte Mitglieder (vorbehaltlich, dass es noch keinen Verband oder eine Sektion in dem jeweiligen Land gibt) oder jede andere Gruppierung, die einen Bezug zum Berufsfeld der Post- und Telekommunikation innerhalb der verschiedenen Länder Europas hat, einschließlich der Russischen Föderation, Weißrussland, Moldawien, Ukraine und der Schweiz.

Ihr Hauptsitz ist in Frankreich und sie hat aktuell 11 000 Mitglieder in 12 europäischen Ländern.

Eurojumelages hat zum Ziel:
- die Verwirklichung des Hauptziels derJumelages-Sektionenzu fördern und zwar durch Partnerschaften zwischen europäischen Ländern, zwischen Städten, zwischen Betrieben oder Verwaltungsbereichen, insbesondere auf der menschlichen Ebene derBeschäftigten sowie ihrer Familien.
– die Erhaltung und Vertiefung des Geistes der Jumelages durch Ermutigung und Unterstützung der gegenseitigen Freundschaft und der Völkerverständigung im Rahmen der gemeinsamen Berufsausübung.
– beruflichen Austausch zu fördern und Informationen über neue Entwicklungen und Technologien im Bereich der Logistik
- und Kommunikationsbranche weiterzugeben.
– alles zu tun, um soziale, intellektuelle, philanthropische, literarische und künstlerische Beziehungen zu förderndurch den Austausch von Jugendlichen, Beschäftigten oder Ruheständlern, durch Familienbegegnungen und gemeinsame Treffen, durch Sprachkurse und alle anderen Aktivitäten, die geeignet sind, die Menschen einander näher zu bringen.


---


Qu'est-ce que EUROJUMELAGES?

EUROJUMELAGES est une association européenne sans but lucratif, qui regroupe des fédérations, des associations de jumelage, des associations pouvant apporter une contribution dynamique et constituées au sein d'une entreprise postale ou de télécommunications, des adhérents directs (sous réserve qu'il n'existe aucune fédération ou association dans le pays considéré), ou de toute autre entité ayant une relation avec les métiers des postes ou des télécommunications, des différents pays d'Europe y compris Fédération de Russie, Belarus, Moldavie, Ukraine et Suisse.

Son siège social est situé en France et regroupe actuellement 11000 collègues de 12 pays européens.

EUROJUMELAGES a pour objet :
- de promouvoir la réalisation de l'objet fondamental des associations de jumelage, à savoir, par le jumelage entre pays européens, entre villes, entre circonscriptions administratives ou entre services, de rapprocher davantage sur le plan humain, les personnels ainsi que leurs familles;
- d'entretenir et d'intensifier l'esprit de jumelage consistant à encourager et à soutenir l'entente amicale et la compréhension entre les peuples, dans le cadre de la profession commune ;
- de favoriser les échanges professionnels et de diffuser des informations sur les nouvelles technologies liées au secteur postal ou des télécommunications ;
- de mettre tout en œuvre pour favoriser les relations sociales, intellectuelles, philanthropiques, littéraires et artistiques, par des échanges de jeunes, de personnels, en activité ou en retraite, par des rencontres familiales et des réunions communes, par des activités linguistiques et toutes autres actions propres à rapprocher les hommes.


---


Che cos'è EUROJUMELAGES?

Eurojumelages è un'associazione europea senza scopo di lucro, che raggruppa delle Federazioni, delle Associazioni di gemellaggio, delle Associazioni che possano apportare un contributo dinamico e costituite nell'ambito di un'Impresa Postale o delle Telecomunicazioni, degli Associati diretti (nel caso che non esista alcuna Federazione o Associazione nel suo Paese), o di qualsiasi altra Entità avente una relazione con i Mestieri delle Poste o delle Telecomunicazioni, dei differenti Paesi d'Europa, compresi la Federazione Russa, Bielorussia, Moldavia, Ucraina e Svizzera.

La sua Sede sociale ( e Legale) è in Francia e raggruppa attualmente 1800 colleghi di 12 Paesi europei.

Eurojumelages a per scopo:
- di promuovere la realizzazione dell'oggetto fondamentale delle Associazioni di gemellaggio, a sapere, mediante il gemellaggio tra Paesi europei, tra città, tra circoscrizioniamministrative, o tra servizi, di riavvicinare innanzitutto sul piano umano, il personale e le loro famiglie;
- d'intrattenere ed intensificare lo spirito del gemellaggio consistente ad incoraggiare e a sostenere l'intento amichevole e la comprensione tra i popoli, nel quadro della professione comune;
- di favorire gli scambi professionali e di diffondere delle informazioni sulle nuove tecnologie legate al settore postale e delle telecomunicazioni;
- di mettere tutto in opera per favorire le relazioni sociali, intellettuali, filantropiche, letterarie e artistiche, mediante gli scambi per giovani, per il personale, in attività o in pensione, incontri famigliari e delle riunioni comuni, delle attività linguistiche e di qualsiasi altra azione utile per riavvicinare gli esseri umani.


---


Co to jest EUROJUMELAGES ?

EUROJUMELAGES jest to europejskie stowarzyszenie non-profit, zrzeszającebliźniacze federacje, sekcje, stowarzyszenia mogące wnieść dynamiczny wkład; utworzone w ramach przedsiębiorstw pocztowych lub telekomunikacyjnych, z bezpośrednimi członkami (pod warunkiem, że nie ma sekcji i federacji w danym kraju), lub inny podmiot mający związek z działalnością poczty i telekomunikacji, z różnych krajów europejskich, w tym Rosji, Białorusi, Mołdawii, Ukrainy i Szwajcarii.

Jego siedziba znajduje się we Francji, a obecnie posiada 11.000 członków w 12 krajach europejskich.

EUROJUMELAGES ma za cel:
- promować realizację podstawowych założeń organizacji partnerskich, a mianowicie, łącząc się w poszczególnych krajach europejskich, między miastami, powiatami lub pomiędzy usługami, być bliżej ludzkich spraw, pracowników i ich rodzin;
- utrzymywać i wzmacniać ducha bliźniaczej współpracy poprzez wspieranie i zachęcanie do przyjaznego zrozumienia i porozumienia między narodami, w ramach wspólnego zawodu;
- popularyzować profesjonalną wymianę i rozpowszechnianie informacji na temat nowych technologii związanych z sektorem pocztowym i telekomunikacyjnym;
- dołożyć wszelkich starań w celu promowania relacji społecznych, intelektualnych, filantropijnych, literackich i artystycznych, poprzez wymianę młodzieży, kadry aktywnej zawodowo lub na emeryturze, do rodzinnych spotkań i wspólnych zajęć językowych i innych własnych akcji zbliżających ludzi.


---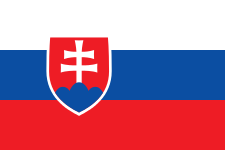 Čo je EUROJUMELAGES ?

EUROJUMELAGES je európska nezisková organizácia, ktorá združuje federácie, družobné združenia, združenia ktoré môžu mať dynamický a tvorivý prínos v poštovom alebo telekomunikačnom podniku, priamich účastníkov (za predpokladu, že v danej krajine nie je takáto federácia alebo združenie), alebo akékoľvek iné osoby, majúce vzťah k činnosti pôšt a telekomunikácií rôznych európskych krajín, vrátane Ruska, Bieloruska, Moldavska, Ukrajiny a Švajčiarska.

Jej sídlo sa nachádza vo Francúzsku a v súčasnosti má 11.000 členov v 12 európskych krajinách.

Cieľom EUROJUMELAGES je:
- podporovať realizáciu základného cieľu partnerských združení družbou medzi európskymi krajinami, mestami, medzi správnymi obvodmi alebo medzi službami, pre všeobecný, ale aj osobný prospech svojich členova ich rodín.
- zachovať a zintenzívniť ducha partnerstva, povzbudzovať a podporovať priateľskú dohodu a porozumenie medzi národmi v rámci spoločného povolania,
- podporovať odborné výmeny a šírenie informácií o nových technológiách spojených s poštovým a telekomunikačným sektorom,
- vynaložiť všetko úsilie na podporu sociálnych, intelektuálnych, filantropických, literárnych a umeleckých vzťahov, výmenou mládeže, pracovníkov, aktívnych alebo na dôchodku, rodinnými stretnutiami, stretnutiami s jazykovými kurzmi a všetkými ďalšími podujatiami, ktoré zbližujú ľudí.


---


ЧТО ТАКОЕ EUROJUMELAGES?

EUROJUMELAGES это европейская некоммерческая ассоциация, которая объединяет федерации, ассоциации, имеющие динамический вклад и формирующейся в почтовых или телекоммуникационных предприятиях. Также ассоциация включает прямых членов (при условии, что в данной стране не существуют другие такие федераций или ассоциаций), или любые другие предприятия, связанные с почтовой деятельностью или телекоммуникациями. Ряд европейских стран, в том числе Российская Федерация, Беларусь, Молдова, Украина и Швейцария формируют EUROJUMELAGES.

Штаб квартира EUROJUMELAGES находится во Франции, и в настоящее время объединяет 11 000 коллег из 12 европейских стран.

Задачи EUROJUMELAGES:
- продвижение фундаментальной цели всех дружественных ассоциаций, а именнодобиться, через братство между европейскими странами, между городами, между местными административными регионами или услугами, объединенияпочтовых сотрудников и членов их семей для гуманитарныхцелей;
- поддерживать и укреплять дух братства, который состоит из поощрения и поддержки дружественного согласия и взаимопонимания между народами в общей профессиональной структуре;
- способствование обмену опытом и распространению информации о новых технологиях, связанных с почтовым сектором и телекоммуникациями;
-реализациянововведений, для стимулированиямежличностных отношений в области науки, благотворительности, литературы и художественных произведений,путём обмена опытом между молодежью, между действующими сотрудниками или достигнувшими пенсионного возраста, путём проведениядружественных совместных совещаний, путём лингвистической деятельности или путём любой другой деятельности способствующей сближению людей.


---


Ce este EUROJUMELAGES ?

Eurojumelages este o asociație europeană non-profit, care reunește federații, asociații de înfrățire, asociații care pot aduce o contribuție dinamică și sunt constituite în interiorul unei companii de telecomunicații sau poștale, aderanți direcți (cu condiția sa nu existe nici o federație sau o asociație în țara în cauză), sau orice altă entitate care are o legatura cu activitatea de posta sau de telecomunicații, in diferite țări europene, inclusiv Rusia, Belarus, Moldova, Ucraina și Elveția.

Sediul central se afla in Franta si are in prezent 11.000 de colegi din 12 țări europene.

Eurojumelages are ca obiect:
- de a promova realizarea scopului de bază al asociațiilor de înfrățire, și anume, prin asocierea între țările europene, între orașe, între districte administrative sau între servicii, apropiand mai mult pe plan uman, personalul și a familiile acestuia;
- de a menține și intensifica spiritul de înfrățire, de încurajare și sprijinire a relatiilor de prietenie și înțelegere între popoare, în cadrul profesiei comune;
- de a favoriza schimbul profesional și difuzarea de informații cu privire la noile tehnologii legate de sectorul poștal și de telecomunicații;
- de a depune toate eforturile pentru a favoriza relatiile sociale, intelectuale, filantropice, literare și artistice, prin schimburile de tineri, personal activ sau pensionari, prin întâlnirile de familie și întâlniri comune, prin activități lingvistice și orice alte acțiuni proprii pentru a apropia oamenii.


---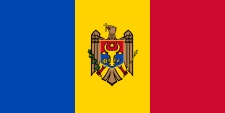 Ce este EUROJUMELAGES ?

EUROJUMELAGES este o asociație europeană non-comercială, ce grupează federații, asociații ce pot avea o contribuție dinamică și sunt formate în cadrul întreprinderilor poștale sau din domeniul telecomunicațiilor, membri direcți (cu condiția că în țara vizată nu există nici o federație sau nici o altă asociație), sau orice alte entități ce au tangențe cu domeniul poștal sau al telecomunicațiilor, țări din Europa, inclusiv Federația Rusă, Belarus, Republica Moldova, Ucraina și Elveția.

Sediul social este situat în Franța și numără la momentul actual 11 000 de colegi din 12 țări europene.

EUROJUMELAGES are ca scop :
- de a promova realizarea scopului fundamental al asociațiilor prietenești, cel de a reuși, prin înfrățirea dintre țări europene, dintre orașe, dintre circumscripții administrativ teritoriale sau dintre servicii, să apropie din punct de vedere uman,angajații, precum și familiile acestora;
- de a menține și de a intensifica spiritul frățesc ce consistă în încurajarea și susținerea acordului amical și înțelegerii dintre popoare, într-un cadru profesional comun;
- de a favoriza schimbul de experiență profesionalăși de a difuza informații despre noile tehnologii legate de sectorul poștal și cel al telecomunicațiilor;
- de a implementa constant ceva nou pentru favorizarea relațiilor sociale, intelectuale, filantropice, literare și artistice, prin realizarea schimbului de tineri, de personal în activitate sau ce au atins vârsta de pensionare, prin întâlniri familiale și reuniuni comune, prin activități lingvistice și orice alte acțiuni menite să apropie oamenii.


---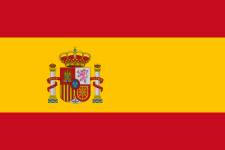 ¿Qué es EUROJUMELAGES ?

EUROJUMELAGES es un movimiento europeo sin ánimo de lucro, que reúne a federaciones y asociaciones de hermanamiento en las empresas de Correos y Telecom, de los diferentes países miembros. La pertenencia a este movimiento puede también efectuarse directamente a condición de la no existencia de asociaciones en las citadas empresa ni en operadores que tengan relación con el negocio de correos y telecomunicaciones de los diferentes países europeos que también incluye la Federación Rusa, Bielorrusia, Moldavia, Ucrania y Suiza.

La Federación de EUROJUMELAGES, tiene su sede social en Francia, cuenta con 11.000 asociados en 12 países europeos.

Eurojumelages tiene como objetivos:
- Promover la realización del propósito básico de las asociaciones de hermanamiento, a saber, el acercamiento entre los países europeos, entre las ciudades, entre los diferentes distritos administrativos o servicios. Y fundamentalmente el acercamiento en el plano personal y familiar.
- Mantener e intensificar el espíritu de hermanamiento para estimular y apoyar el entendimiento amistoso entre los pueblos, en el entorno de la profesión común.
- Fomentarel intercambio profesional y difundir las informaciones sobre las nuevas tecnologías relacionadas con el sector de correos y telecomunicaciones.
- Hacer todos los esfuerzos posibles para promover el desarrollo social, intelectual, filantrópico, literario y artístico, mediante los intercambios entre jóvenes, entre personas en activo o jubilados, los encuentros entre familias y cualquier otro medio que permita el acercamiento entre las personas.


---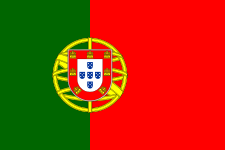 O que é a EUROJUMELAGES?

A EUROJUMELAGES é uma associação europeia sem fins lucrativos que reagrupa federações e associações de geminação, associações constituídas no seio de uma empresa postal ou de telecomunicações que possam trazer um contributo e apoio dinâmico, aderentes diretos (sob a reserva de que no seu país não exista nenhuma federação ou associação de geminação) e outras entidades que tenham uma relação com os Correios e Telecomunicações dos países da Europa aí incluindo a Federação Rússia, Bielorrússia, Ucrânia, Moldávia e Suíça.

A sua sede social está situada em Françae agrupa atualmente 11.000 colegas de 12 países europeus.

A EUROJUMELAGES tem o objetivo:
- De promover o objetivo fundamental das associações de geminação, isto é, através da geminação entre países, cidades, circunscrições administrativas e serviços, aproximar, sob o plano humano, as pessoas e suas famílias;
- De manter e intensificar o espírito da geminação, consistindo isto em encorajar e sustentar o entendimento amistoso e a compreensão entre os povos no quadro das suas profissões comuns.
- De favorecer a troca de conhecimentos profissionais e difundir informações sobre novas tecnologias ligadas ao sector postal e de telecomunicações;
- De fazer todos os esforços para favorecer as relações sociais, intelectuais, filantrópicas, literárias e artísticas através dos associados, no ativo ou reformados, e dos jovens através de encontros familiares e reuniões comuns, através de atividades linguísticas e todas as demais ações que permitam uma maior aproximação entre os homens.