The pandemic in Malta
The first reaction of the Health Authorities in Malta in January 2020 was one of mild caution – it was thought that since no direct communication and travel between Wuhan and Malta existed, the probability of the virus reaching us was remote. But this was before the celebration of the Chinese New Year which many experts believed triggered the first wave of the virus in Europe when many Chinese migrants went back to their families in China to celebrate and then returned to their adopted countries in Europe.
On 7 March, Malta reported its first three cases of corona virus: an Italian family consisting of a 12-year-old girl and her parents, who arrived in Malta on 3 March from Rome after a holiday in Trentino. The girl was the first case, with the parents testing positive for the corona virus later in the day. They had been in self-quarantine since arriving from Italy, and they were held in isolation.
Then we started to experience cases on a daily basis,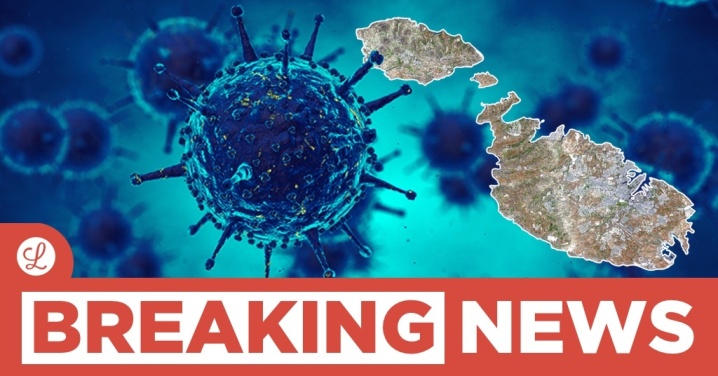 but still in relatively low numbers. Regulations for wearing of masks, social-distancing and personal hygiene were introduced, followed by the closure of non-essential shops and later by schools and the University. Restaurants and bars remained open and hotels were not formally closed, although tourists were few. The situation continued on an even keel throughout the summer months and although people did feel the change in lifestyle, the real difficulties were only really felt by persons who worked in the tourism sector and in associated activities, like hotels, restaurants, tour-operators, guides etc. Other industries, most notably the construction industry did not experience any slowdown. Government introduced a number of financial aids to persons that lost jobs or were asked to work reduced hours and also to tourism operators and shop-owners who were required to keep their premises closed. Aid was also provided to parents who had to stay at home to look after their children as a result of kindergarten centres being closed. These incentives helped in no small way to alleviate the hardship of many people, but unfortunately there was another segment that was not caught in the safety net: the illegal immigrants and third-country workers. This was due to the fact that these were not always properly registered in the labour system and many were clandestinely working without a proper permit. It is estimated that around 20,000 of these immigrants left Malta, many returning to their home countries.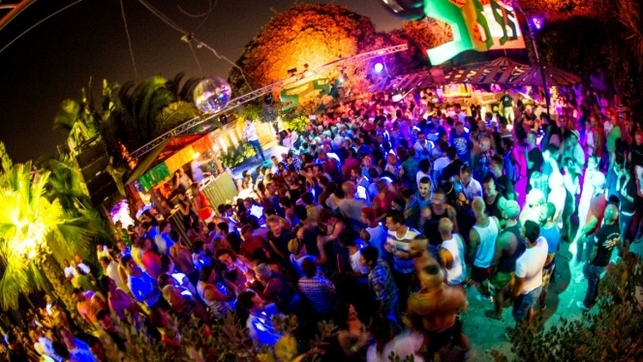 The turning point of Covid-19 in Malta is considered to be a relatively minor event which proved to have disastrous results. In a relatively quiet summer during which Malta was being promoted as a safe place to visit, an international pool party/hotel takeover for young persons was organised. The majority of participants travelled to Malta expressly to participate in this event. Some weeks afterwards, the number of infections began to rise alarmingly and Covid related deaths also took a turn for the worse. At first, the authorities were hesitant to re-introduce restrictive measures but it was very obvious that these would have to come in at some point.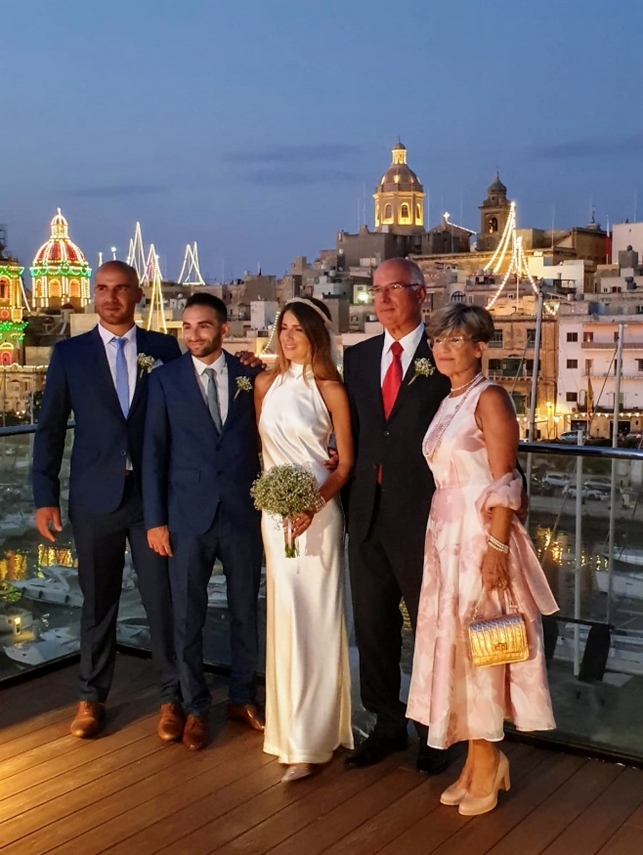 On a personal level, my family was very pre-occupied as our daughter was due to be married in August 2020 and there were several rumours that such events and celebrations were going to be restricted. It was a period of much worrying, since many things had been booked and paid for, In the end we did manage to have the wedding with a restricted number of guests attending a very memorable reception – Lucky! One week after the wedding, new regulations were introduced that led to many other weddings being postponed indefinitely.
Things appeared to be spiralling out of control in October, November and December with numbers climbing steadily and deaths occurring on a daily basis. Schools, bars, restaurants, museums and all shops except those of an essential nature were closed. Even church services were limited. Meetings in doors were limited to just two households. But thankfully we did not have a real lockdown and people were still free to go about their daily life (within restrictions), take their exercise outdoors and swim. The persons that suffered most were the vulnerable persons and the old people living in old-people's homes. Visits by relatives were cancelled and they remained isolated for months. Thank God technology helped to bridge the divide. It was however sad when people in these homes died since their relatives could not be with them during their final hours and funerals were hastily organised.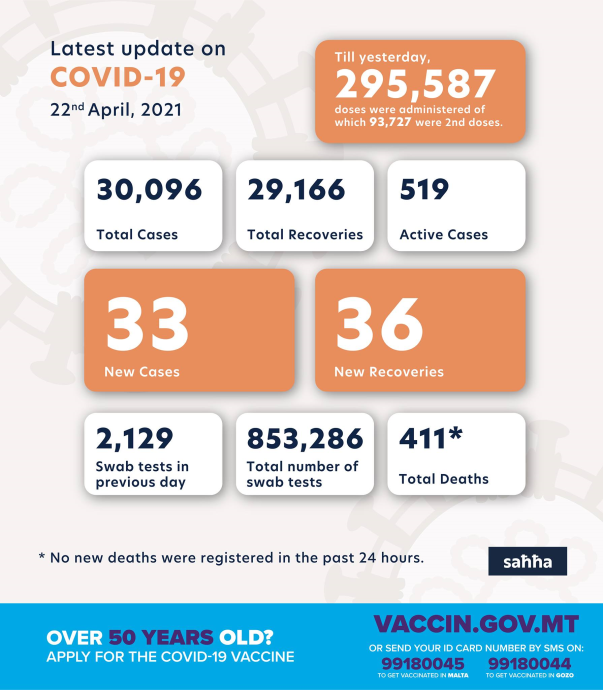 In Malta we started the vaccination of people in January 2021. It is a very well-organised exercise and up to now we are fast approaching the target of 50% of the population being vaccinated at least with one dose. We expect to reach herd-immunity (over 70% of the population) by the end of June. Restrictions are being eased and schools and churches have reopened. In the coming days shops of all nature and restaurants will also be opening but bars will remain closed for some more time. We have not really had any opposition to vaccines and only individual dissent has been noticeable.
Malta cannot afford another summer without tourism and already big campaigns are being rolled out. The most astounding proposal has been offering tourists part-payment of their hotel bill. Subsidies to airlines to re-start their pre-Covid routes are also in the pipeline.
The cost of financing the aid during Covid and also subsidies to the tourism industries has been enormous and would probably not been possible without the assistance of the European Union. For this we are thankful to all our European brothers and sisters for their continued support and there is unanimous agreement on this among the Maltese population.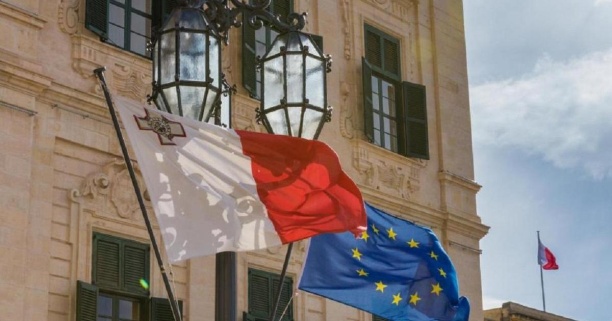 Being a small island of just 300 square kilometres, we felt more than others the inability to travel. It was strange not seeing the daily procession of planes taking-off and landing when these dwindled to just 10% of the previous numbers. Now most Maltese look forward to travelling safely once again, although many will still postpone their travels to 2022. On a personal level, I look forward to the next Eurojumelages meeting and this may probably be the first trip abroad I will undertake.
The pandemic has also made a lot of people re-evaluate their priorities. Family and friends, before taken for granted, now become things to cherish. We yearn for a simple handshake and much more for a hug and a kiss on the cheek. We have become nostalgic of the times when we could have a dinner for more than 100 persons in the same restaurant and so much more. How could an invisible virus upset life as we knew it for so many years? Humanity is not superior to nature after all but must learn to integrate in the grand scope of things and respect all the other forms of life.
Many people still do not realise that the effects of Covid-19 will continue to be felt for a number of years and some changes that we have witnessed may also become permanent. However we must take strength from the fact that the human race is always resilient and able to adapt. We also hope and pray that we will have leaders with the vision, wisdom and strength to take us forward to better times in the post-pandemic era.
John Saliba
Malta