2022: Franco-German meeting, Clermont-Ferrand Nuremberg from 12 to 18 June 2022 in Amboise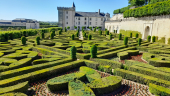 Finally we were able to meet again this year after having cancelled in 2020 and 2021 due to the pandemic.
We had chosen the Loire Valley and we do not regret this choice, a territory with multiple facets between its historical heritage and its natural landscapes. For a week we lived the life of a castle and went back in time from medieval times to the great royalty.
Day 1: Visit of the Clos Lucé in Amboise, Leonardo da Vinci's estate with its fabulous inventions and its superb park.

.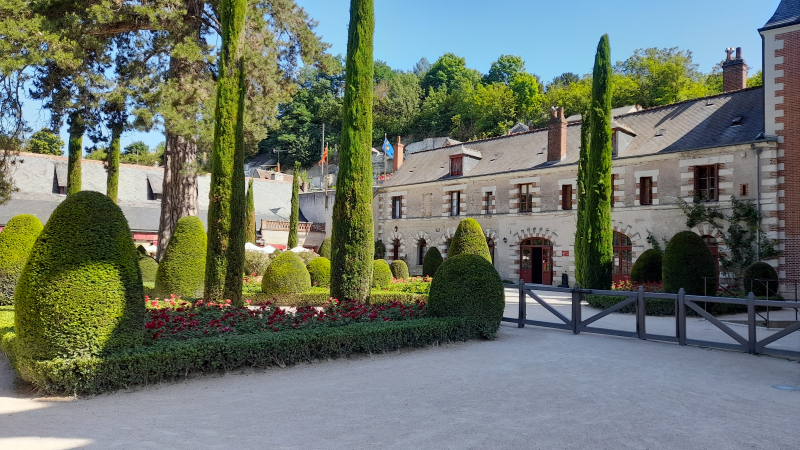 Day 2: The troglodytic valley of Goupillères in Azay le Rideau, a Tourangeau house dug into the tufa rock and continuation to Villandry with its sublime gardens.

Day 3: The fabulous Château de Chenonceau and walk on the Cher passing under the arcades.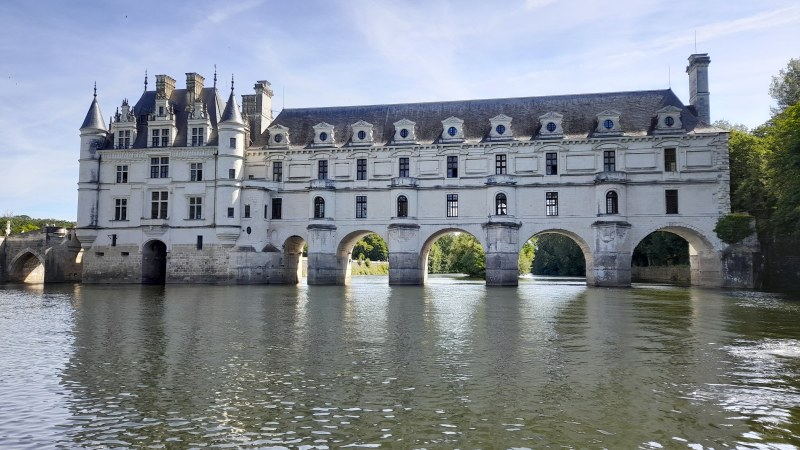 For lunch, we had the privilege of having lunch at the Château de Chissay and to end the evening well, the unmissable visit to the Plou cellar and its production of sparkling wine, which we of course tasted.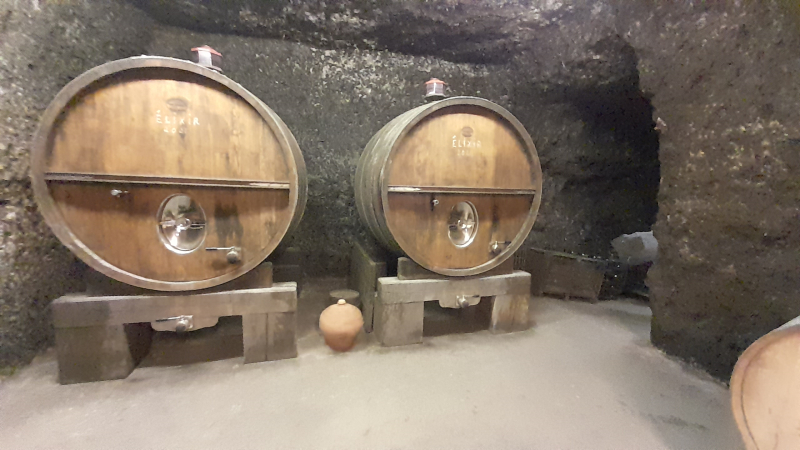 Day 4: Direction Tours with its museum of companionship, rich in imagination and original in its contemporary works.
Day 5: Visit to the castle of Amboise, which overlooks the Loire and where Leonardo da Vinci's tomb is located in the Saint Hubert chapel. Then we headed for the gigantic castle of Chambord where we thought we would find François I or Louis XIV, but too late, they had not waited for us. However, before leaving this domain, we stopped at the royal biscuit factory for a tasting.
Day 6: Bourré mushroom farm in a Tuffeau quarry with 120 km of galleries on 7 floors and 40m below ground. The mushrooms grow at a temperature of 13°. You can also discover an underground city with extraordinary sculptures made by stonecutters of the past.
The day ends with a visit to the miniature castles of Amboise, of which there are 41 in a 2-hectare park 1.5 km long.
Our German friends returned home delighted with their stay.
Arlette Caremier
association of Clermont-Ferrand
France